Register for the COGI experience
Fees
Early Fee
Until January 26, 2016
Late Fee
As of
January 27, 2016
Last Minute
Fee As of March 19 and on-site
Physicians and Scientists
AUD 680
AUD 800
AUD 900
Nurses, Students, Residents, Fellows,
Allied Health Professionals, Consumer Advocates*
AUD 470
AUD 530
AUD 600
*Nurses, Students, Residents, Fellows, Allied Health Professionals and Consumer Advocates must provide proof confirming their status, which can be sent by replying to the registration confirmation email you will receive upon completion of the process.
Fees include: COGI scientific updates, newsletters, access to accepted abstracts, full participation in an annual COGI congress, participation in the young scientist competition, participation in the breakthrough & innovation competition, the annual COGI book, COGI bag, COGI certificate and free access to COGI social networks, (coffee and lunch breaks), Networking Reception at the Congress.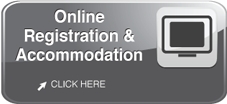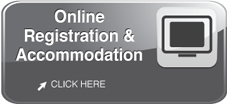 Group Registration
For group registration (10 participants and more) please contact us at: [email protected] 
Payment
Payments should be made through this website by credit card or bank transfer.
Cancellation Policy
All cancellations must be faxed, electronically mailed or post-marked. Refund of registration fees will be as follows:
Postmarked until February 18, 2016 – 100% refund (minus AUD 50 handling fee).
Postmarked as of February 19, 2016 until March 18, 2016 – 50% refund.
No refund for onsite registration.
Liability
COGI cannot accept liability for personal accidents, nor loss of or damage to private property of participants, either during or directly arising from the 2nd World Congress on Controversies in Pediatrics (COGI).
Participants should make their own arrangements with respect to health and travel insurance.